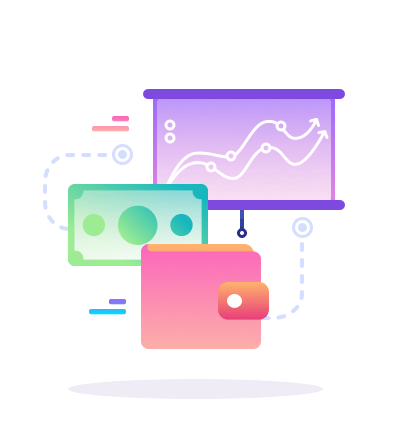 Branding and Design Services
Branding and Design Services for a Memorable Online Presence
Introduction
Welcome to our Branding and Design services page. At SEO Digi Inc, we understand the importance of creating a strong and cohesive brand identity that resonates with your target audience. Our branding and design services are tailored to help businesses establish a memorable online presence through captivating visual elements and compelling messaging. 
Defining Your Brand Identity
A successful brand starts with a clear and well-defined identity. Our team of branding experts works closely with you to understand your business, target audience, and unique value proposition. We conduct comprehensive market research and competitor analysis to identify opportunities that set your brand apart. From there, we develop a brand strategy that encompasses your brand values, personality, tone of voice, and visual element
Social Media Strategy and Management
At SEO DIGI Inc, we understand the power of social media in building a strong brand presence and connecting with target audiences. Our expert team specializes in developing and implementing effective social media strategies that drive engagement, increase brand visibility, and generate meaningful leads. Through in-depth market research, we identify the most relevant social media platforms for your business and create tailored content that aligns with your brand's voice and objectives. Our dedicated team monitors social media channels, engages with your audience, and manages paid advertising campaigns to maximize reach and conversions. With our comprehensive social media management services, we help your brand stand out in the digital landscape and build a loyal community of followers.
Logo Design and Visual Identity
Your logo serves as the centerpiece of your brand identity, and our talented designers are here to create a logo that represents your brand's essence. We take into consideration your industry, target audience, and brand values to design a visually appealing and memorable logo. 
Marketing Material Design
Wwe specialize in creating captivating marketing materials that make a lasting impact. Our skilled design team combines compelling copywriting with stunning visuals to craft professional and engaging collateral, including brochures, flyers, business cards, and banners. With a deep understanding of your brand's identity, we ensure that every material aligns seamlessly with your brand guidelines and resonates with your target audience. Trust us to elevate your brand image and drive tangible results through visually compelling marketing materials.
Website Design and User Experience
Your website is often the first point of contact for potential customers. Our web design team crafts visually stunning and user-friendly websites that reflect your brand's identity and engage your target audience. We focus on creating intuitive navigation, compelling content layouts, and impactful visuals that leave a lasting impression. By prioritizing user experience, we ensure that visitors have a seamless and enjoyable journey on your website.
Digital Marketing Design
We specialize in crafting visually captivating designs that amplify the impact of your digital marketing campaigns. Our expert design team combines creativity, industry insights, and a deep understanding of digital marketing strategies to create compelling visuals across various platforms. From creating engaging social media graphics and interactive website elements to developing attention-grabbing display ads, our designs are tailored to enhance your brand's online presence and drive meaningful results. With meticulous attention to detail and a keen eye for aesthetics, we ensure that our designs align seamlessly with your brand identity and marketing objectives.
14
Affiliate Marketing Campaigns
8
Recruiting new affiliates
9
Selection of affiliate networks
3
Affiliate Rewards Program Management
Graphic Design and Collateral Materials
Consistency across all marketing collateral is vital for brand recognition. Our graphic design services cover a wide range of materials, including brochures, business cards, infographics, social media graphics, and more. We maintain a cohesive design language throughout these materials, incorporating your brand elements to create a unified and professional look. Our goal is to provide you with visually striking collateral that amplifies your brand message and captivates your audience.
Brand Messaging and Content Development
Beyond visual elements, effective brand messaging is crucial for conveying your brand's story and value proposition. Our team of copywriters develops compelling and persuasive content that aligns with your brand voice.  With our content development services, we help you communicate your brand's message effectively.
GROW TRAFFIC & INCREASE REVENUE
Tell us about your project
Let us help you get your business online and grow it with passion
We can manage all aspects of an affiliate campaign for your business and know how to get affiliates motivated to sell your product. We know which affiliate networks are the best for your industry and we know how to build relationships that will lead to increased coverage of your product on these affiliate sites.