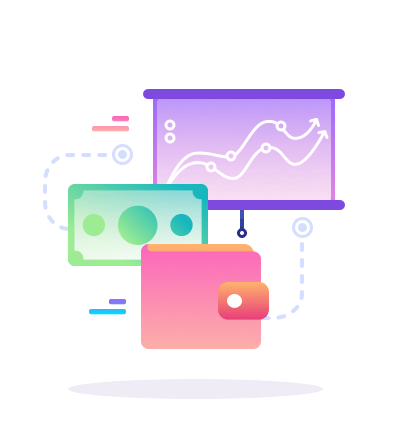 Custom Website Design Services
 Website Design Services for a Unique Online Presence
Introduction
Welcome to our Custom Website Design services page. At SEODigiInc, we understand that a visually appealing and user-friendly website is essential for capturing the attention of your target audience. Our custom website development services are tailored to create a unique online presence that reflects your brand's identity and engages your visitors. Whether you're starting from scratch or looking to revamp your existing website, our team of expert designers is here to bring your vision to life.
User-Centric Design and Intuitive Navigation
User experience is at the heart of our custom website design approach. We focus on creating intuitive navigation, clear information architecture, and engaging user interfaces that provide a seamless browsing experience for your visitors. By understanding your target audience's preferences and behaviors, we optimize the user flow, making it easy for users to find the information they need and take desired actions. Our goal is to ensure that your website captures and retains the attention of your visitors.
Mobile-First and Responsive Design
With the increasing use of mobile devices, having a mobile-friendly website is essential. Our custom website designs are built with a mobile-first approach, ensuring that your website looks and functions flawlessly on smartphones and tablets. We employ responsive design techniques that adapt your website's layout and content to different screen sizes, providing an optimal user experience across all devices. By prioritizing mobile responsiveness, we help you reach and engage with your audience wherever they are.
 Conversion-Oriented Design Elements
A visually stunning website is only part of the equation. We strategically incorporate conversion-oriented design elements to encourage visitors to take action. From compelling call-to-action buttons and strategically placed contact forms to persuasive messaging and trust indicators, we design your website with the goal of converting visitors into customers. Our custom website designs are aimed at maximizing your website's performance and driving meaningful results for your business.
1
Customized Visual Identity
3
Responsive and Mobile-Friendly Approach
4
Innovative and Engaging Features
5
Search Engine Optimization (SEO) Integration
6
Ongoing Support and Maintenance
 Seamless Integration of Functionality
Your website should do more than just look good; it should also provide the necessary functionality to support your business goals. We seamlessly integrate various features and functionalities into your custom website design, such as e-commerce capabilities, content management systems, booking systems, social media integration, and more. Our developers work hand-in-hand with our designers to ensure that your website not only looks great but also functions flawlessly.
 Get Started with Your Custom Website Design
Ready to create a custom website that stands out from the competition? Contact us today to discuss your project and explore how our custom website design services can help you achieve your online goals. Our team of designers and developers is excited to collaborate with you and bring your vision to life
GROW TRAFFIC & INCREASE REVENUE
Tell us about your project
Let us help you get your business online and grow it with passion
We can manage all aspects of an affiliate campaign for your business and know how to get affiliates motivated to sell your product. We know which affiliate networks are the best for your industry and we know how to build relationships that will lead to increased coverage of your product on these affiliate sites.